Jeffery Thomas of Wynne arrested on Theft Charges
02/17/2017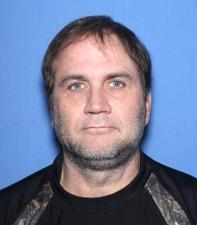 Jeffery Nathan Thomas, age 47 of Wynne was arrested and charged on Thursday, Feb. 16,2017 for Theft of Property Class A Misd. and Criminal Trespass Class B Misd.
Mr. Thomas had 3 warrants with the same charges. Five deer stands were stolen from the area of CR 760. They were placed on the Wynne Online Yard Sale for sell. A screenshot was taken of the ad. One victim contacted Mr. Thomas and was told all the stands were sold.
After investigation, warrants for the above charges were issued.
Good Work Det. David Hallmark!