SCAM ALERT-AT&T Crediting for Outage
06/06/2016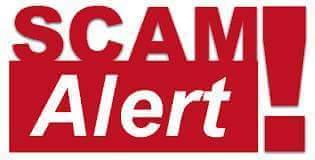 There are people that are calling representing AT&T. They are stating that they will give you a $40.00 credit for the outages that have recently occurred.
A person recently gave them the account information they requested in order to receive the credit. They hacked her account, added authorized users, changed her address and tried to order several phones billing them to the account.

This is a SCAM! Please do not give out any of your account or billing information.
Sheriff J.R. Smith