INTERNET PURCHASE EXCHANGE LOCATION FOR CROSS COUNTY
04/13/2016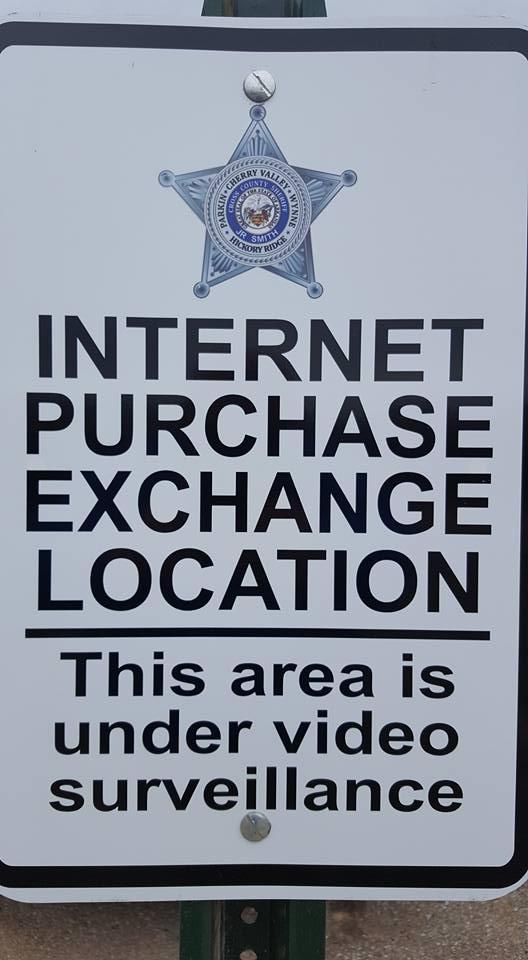 ATTENTION !!!! Cross County residents.
I have recently installed these signs at the Cross County Sheriff's Office. As we all know people selling stuff on the Internet is at an all time. Now you have a safe meeting place to exchange your items without having to meet in a place not of your choosing. Feel free to use this a a exchange location.
Thanks, Sheriff JR Smith.