Brandon J. Hess arrested on Drug, Theft & Residential Burglary Charges
12/07/2015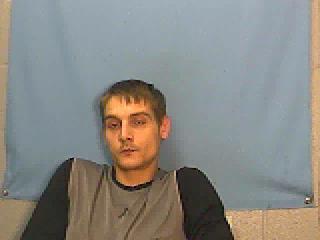 Brandon J. Hess aka BJ Hess arrested during investigation of a residential burglary. Detective David Hallmark started an investigation into the Residential Burglary that happened in November. There were 9 firearms and jewelry stolen from the residence.

Information was received that led to Detective Hallmark issuing a search warrant on the residence where Mr. Hess was living. Five of the nine firearms stolen were recovered from this residence along with other items. There was also drug paraphernalia, marijuana and meth seized during the search.
Brandon J, Hess (aka BJ Hess) age 25 of Wynne, AR was arrested and charged on Friday, December 4, 2015 with the following charges:
Possession of a Controlled Substance (Mari) a Class A Misdemeanor, Possession of a Controlled Substance (Meth), Possession of Drug Paraphernalia a Class D Felony, Simultaneous Possession of Drugs and Firearms a Class Y Felony, Endangering the Welfare of a Minor 3rd Degree a Class B Misdemeanor and Residential Burglary a Class B Felony
BOND was set at $25,000.00
Great work Detective David Hallmark!