Fausto Garcia arrested for Aggravated Assault and other Felony Charges
09/08/2015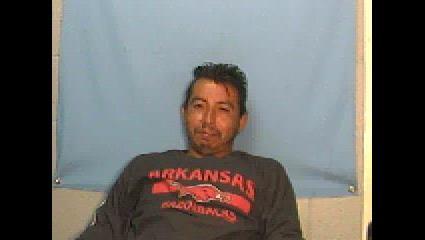 Fausto Maldonado Garcia, age 34 of Cherry Valley was arrested on September 8, 2015. Deputies were dispatched to Cherry Valley City Hall where the victim was there to speak with the Deputies. The victim stated that he worked at Carwell's Farm Shop on County Road 230 when another employee who also works there by the name of Fausto Garcia rode up on a cart, pulled a sawed off shotgun out and fired it on the ground next to the victim. Mr. Garcia then proceeded to reload the gun stating he was going to kill the victim. The victim was able to get away and call 911.
Deputies Duane Bell and Chris Foltz were able to locate Mr. Garcia after talking to the victim and arrest him. He was charged with the following charges:
Aggravated Assault a Class D Felony, Terroristic Threatening a Class D Felony, Criminal Use of a Prohibitive Weapon a Class D Felony, Carrying a Weapon a Class A Misdemeanor and Public Intoxication a Class C Misdemeanor.
BOND was set at $10,000.00
Awesome Work Deputies and Foltz!