Suspect Calls 911
09/12/2014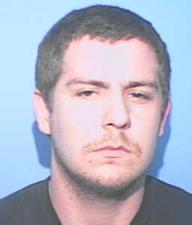 A 911 call was received by the Cross County Sheriff's Office at 4:20 a.m. stating the individual had been shot and needed help.
Deputies were dispatched and upon arrival on CR 383 found Silas Wayne Gibson, age 27 of Wynne with a single gun shot wound from a shotgun with several entry wounds from buckshot.
Silas was transported to the Regional Medical Center in Memphis, TN.
This is an ongoing investigation. No further details released at this time.