Cross It In Our County, Take the Time or Pay the Fine
05/15/2013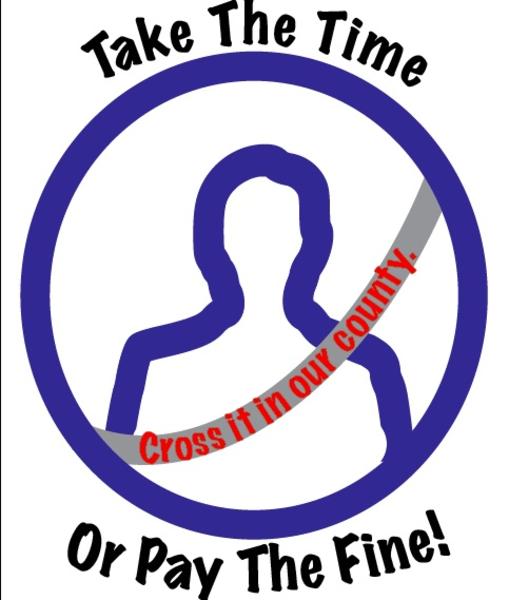 The Arkansas Sheriff's Association received a grant from the National Highway Traffic Safety Administration. The grant was awarded to Three Sheriff's Office with less than fifty officers and or a jurisdiction of less than fifty thousand people residing in the county. The goal of the grant is to develop innovative non-traditional programs to integrate seatbelt enforcement into regular duties. By receiving this grant the Cross County Sheriff's Office worked with the East Lab at Cross County High School to make a Video and Commercial on seatbelt safety. Also assisting in the making of the video and Commercial was the Cherry Valley Fire Department, Southern Ambulance and Alexander Wrecker. Deputies will be out on extra patrol at different locations within the county at intersections and areas identified to be most effective. Deputies will be looking for persons not wearing seatbelt, child not properly restrained.
The driver and front seat passenger in any motor vehicle operated on a street or highway in the state of Arkansas shall wear a seatbelt. Everyone under the age of fifteen must wear a seatbelt while traveling in a vehicle. Children under the age of six or less than sixty pounds must be properly restrained in a child passenger safety seat.
Fine for not wearing a seatbelt in Cross County is Seventy Dollars. Fine for not having a child properly restrained is One hundred forty-five dollars.
The Cross County Sheriff's Office has also added new features to the crosscountysheriff.org website. If signed up with the website, you will be able to receive text messages on special alerts, sobriety checkpoints or press releases. Also available is the video created by the East Lab Cross County High School on the website under the press releases to be viewed.